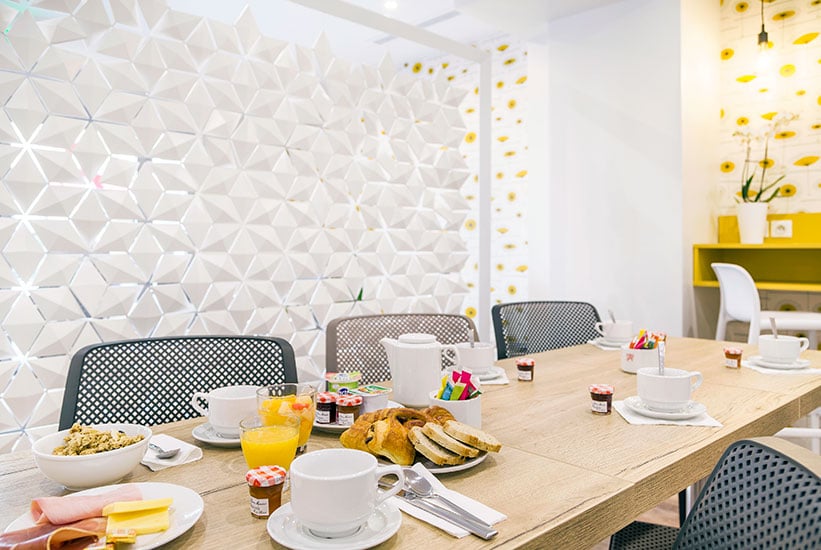 Most versatile kitchen room divider
We are proud to present to you our kitchen room divider, Facet. It looks stunning in a private or commercial kitchen. Using Facet as a screen in your restaurant is the perfect method to cover up the chaos of the kitchen. It is functional and beautiful.
There are many ways in which we can customize Facet to be your perfect separation screen.
First off, decide on the size you want it in. Do you want to cover the entire kitchen area or do you just want to cover half of it? We only start making your room divider once you have sent us the dimensions. We can make it in any size you want it, whether you want a tall thin room divider or a long broad one, no job is too big for us!
Furthermore, you can choose the color that suits your lounge, kitchen or restaurant. The panel is available in a variety of different colors to bring out the best in your place. The outer frame is made fram aluminum and is coated in the same color as the rest of your screen. This way you can make sure your kitchen room divider fits perfectly in your existing décor.
We have saved the best for last: once you have installed your kitchen room divider, you can continuously customize it according to what works best in your space. Not only is Facet a stylish piece of design furniture, it is also fun and creative. Facet is made up of several different diamond shaped parts. These parts can be rotated. This gives you the creative freedom to adjust your room divider to suite your needs. By rotating the separate parts, you can subtly change the pattern so that your screen is absolutely unique. This also allows for you to choose whether you want your screen to be more closed up or more see-through.
This particular kitchen room divider is installed in the beautiful Hotel Des Arts in Rueil-Malmaison, France. It has the function of separating the dining area from the hotel entrance, while it also forms a stunning screen adding to the allure of the décor. You can still partly see the entrance, but the screen offers just a little extra privacy while enjoying a fabulous breakfast.
Project: Kitchen Room Divider
Location: Rueil-Malmaison, France
Client: Hotel Des Arts
Interior Architect: Arion Bonerandi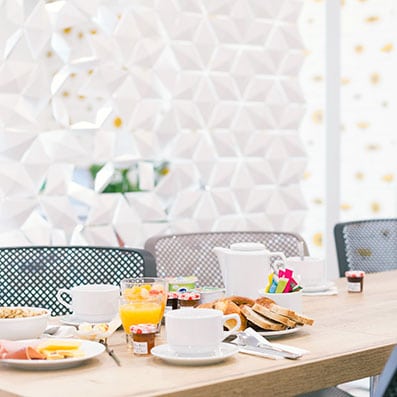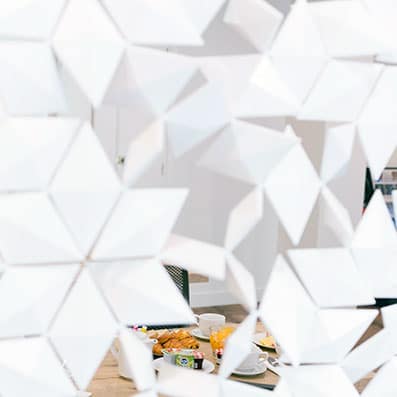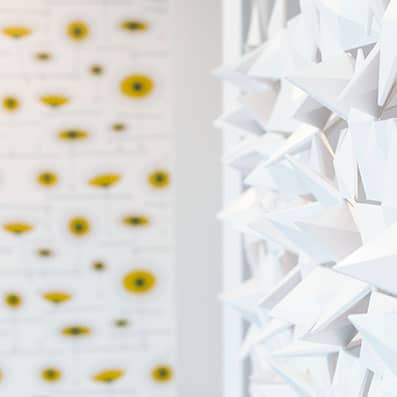 Our most popular kitchen room dividers